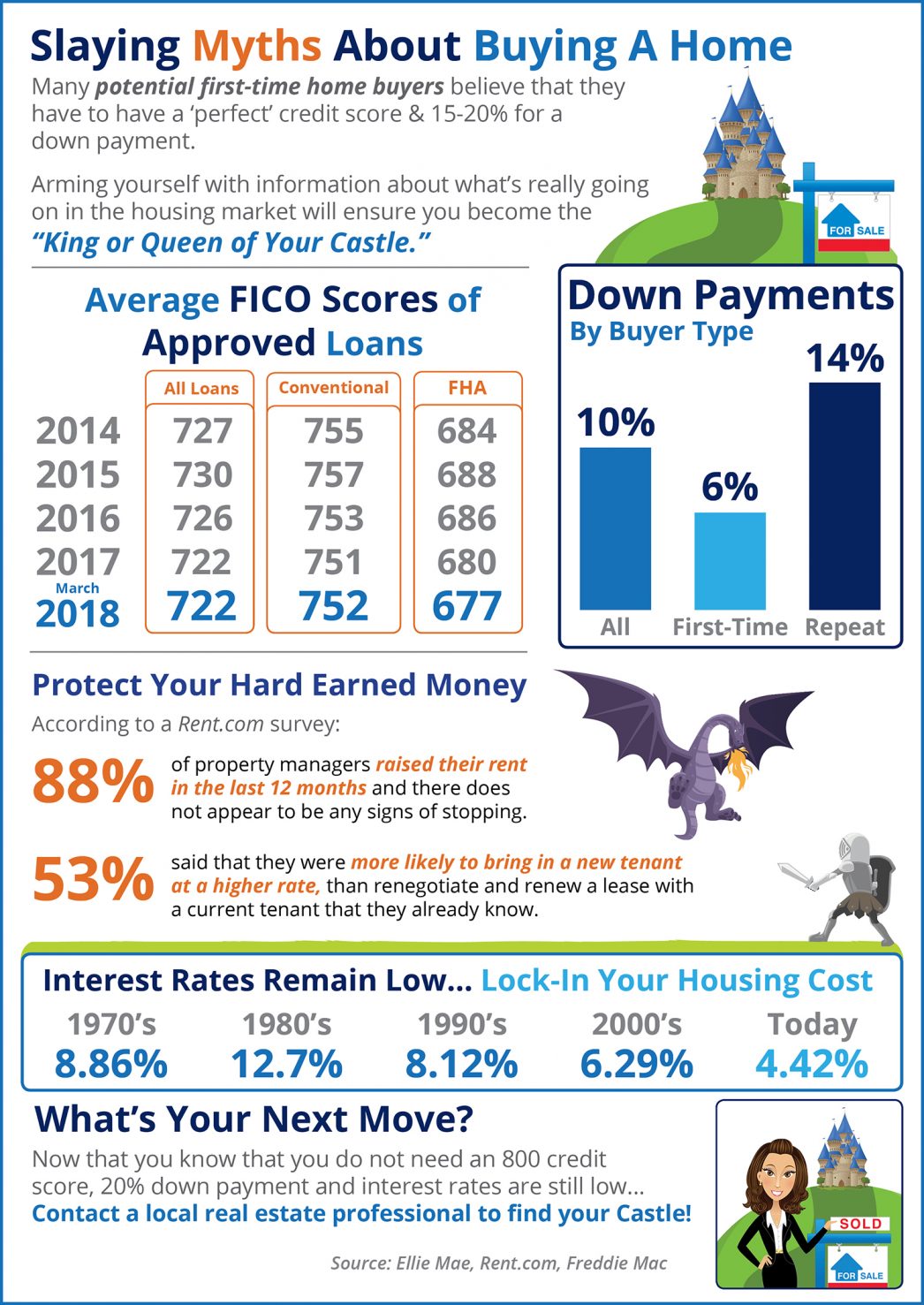 Some Highlights:
The average down payment for first-time homebuyers is only 6%!
Despite mortgage interest rates being over 4%, rates are still below historic numbers.
88% of property managers raised their rents in the last 12 months!
The credit score requirements for mortgage approval continue to fall.
Keep in mind that if you qualify for USDA or if you have VA eligibility you can get in with no money down – yes, 100% financing.  And in Missouri the MHDC program has options to help with the down payment and closing cost, again you have to qualify for the program.  Please contact me for me information.
Thanks,
Lee McLain